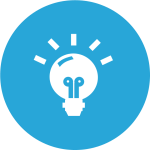 A New Approach to Digital Marketing
What if you didn't have to pay for digital marketing?
What if your digital marketing paid you??
After all, isn't that kind of the point…
Think about it. What's the sense in marketing your business if the marketing itself becomes an expense rather than a revenue stream? The next time someone tries to sell you marketing services, ask them how much it's going to cost. If the answer isn't $0, there's a problem.
The great thing about digital marketing is that you can truly hold your marketing agency accountable in a way that just isn't possible in other forms of advertising (think billboards, TV and/or radio ads, print ads, etc.) But will your marketing firm tell you this? If not, maybe we should talk.
Another advantage we provide that many digital marketers don't is that (at least if you happen to be in Southern California) you can visit our offices and meet with us in person. While we can provide you with outstanding results no matter where in the world you may be located (like any digital marketing agency), we aren't some mysterious virtual business that, for all you know, could be in somebody's basement or in some far-away land.
This is not to say that you won't have to pay for your advertisements…we haven't quite figured out how to pull that off just yet (believe me, we're working on it). Of course advertisers expect to be paid and won't run your ads for free. However, we can show you how to start with a surprisingly small amount of money (as little as $25 in some cases) and then only put more money into ad campaigns that have a proven success record.
No matter what your budget or needs, we can help you launch your business to a higher level. Stop by or contact us today to let us show you how!
Our Areas of Expertise:
Website Design, Development, Hosting, and Promotion
Organic Search Engine Optimization (SEO)
Internet Marketing / Online Marketing
Google/Bing/etc. Local Business Listings
Guerilla Marketing / Non-Conventional Marketing
Local Directory & Map Listings
Google AdSense/AdWords
Social Media Marketing (Facebook, Twitter, Instagram, etc.)
Contact Us Today to Learn More or to Get Started Now