It's funny how much I struggled and stressed over what kind of business to start here in California after my wife, Patti, and I closed our bed & breakfast on Kauai and moved back to the mainland. It might seem obvious that I would start a business building websites, offering website security solutions and other related services since that's primarily what I've done for almost 20 years in the corporate world.
But software development (at least in a corporate setting) can be a real burnout job. I can't tell you how many phone calls I received at 2:30 in the morning from the computer operator (the guy who ran our programs overnight while the company was closed) who we'll call "Jim" (not his real name) that went something like this:
Me (stumbling out of bed): Hello?

Computer Operator (Jim): Hi, this is Jim at XYZ company. Job number 237641 just crashed with a code of X_42987.

Me: huh?

Jim: Your job crashed with a X_42987 code.

Me: um…okay…hold on…I gotta log on to my computer

Jim: okay

Me (after logging on): ummm…okay…give me a few minutes and I'll fix it (followed by 20 minutes or so of trying to wake up enough to figure out what happened and how to fix it, and then actually trying to fix it and hoping it didn't crash again).
I don't know about you, but this was not how I wanted to spend the rest of my working life. And I haven't even mentioned all the late nights on holidays and weekends spent in the office trying to finish time-sensitive projects or eliminate elusive bugs.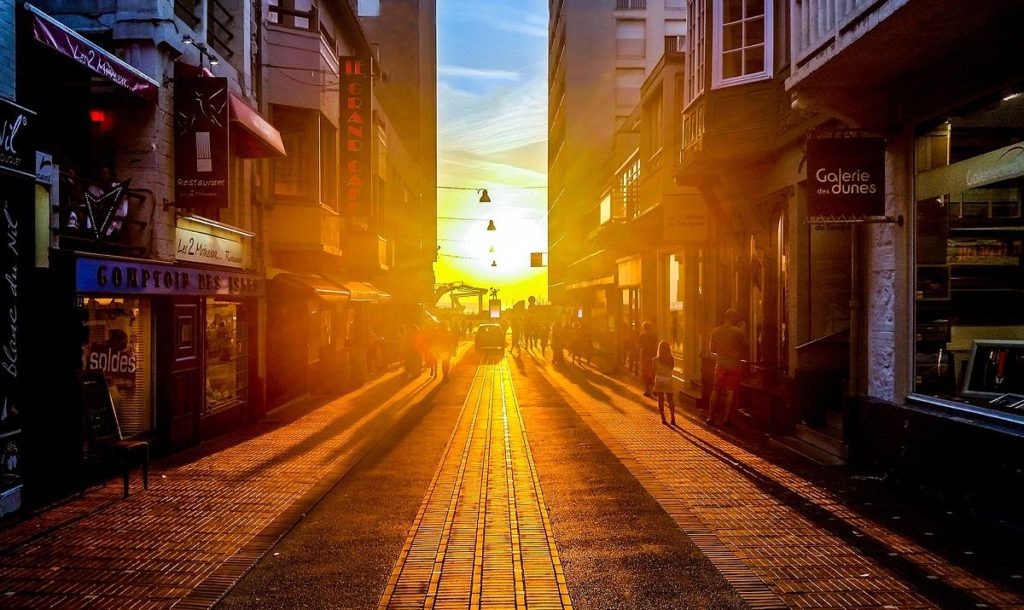 Then there was the time I worked almost 30 hours straight (that's all day, all night, and half of the next day in front of my computer in the office) frantically working to complete an "urgent" client website project that would generate real-time security reports on firewall incidents. When I finally finished the web page and had everything working as required, my boss came over to me and said, "You know, it turns out we don't need this after all." That was it. He didn't apologize, didn't thank me for working through the night…he didn't even congratulate me for getting the project completed on time. He just told me he didn't need it and walked away.
I think you get the idea. Suffice it to say that after more than 15 years of this kind of work environment, I'd had about all I could take. That's when my wife and I decided to move to Hawaii and open a bed & breakfast. This was an incredible experience that I wouldn't trade for anything, but for those of you who have never run a bed & breakfast, I've got news for you. Being an innkeeper is not an easy job either. Then there's the whole moving from New York to Hawaii and moving from Hawaii to California thing. Let's just say I was slightly burned out upon reaching California.
I continued to run the online business selling domain names, web hosting, SSL certificates, etc. that I had been running on the side since 1999, but I knew that I needed to expand in order to replace the lost income from working a full-time job, which was a lifestyle I really did not want to go back to again.
After a long process of soul-searching, research, and building up my courage to take the plunge, I decided to open a shop where people could come and get help with their websites, blogging, video production, security, and online marketing (as well as some print media and other related services). My wife and I thought this was a novel idea that had real potential, despite being chided by most everyone with whom we discussed our idea. I knew from my years of experience in the software and Internet business that these were areas that many small to mid-sized organizations needed help, and getting that help wasn't all that easy (at least not affordable, practical, reliable help). And even though I may have at times lost sight of my dreams amidst the burnout and frustration, it suddenly hit me that this truly had been my dream all along, and I was finally fulfilling it.
So LaunchMe.com became Launch Me Technologies, and of course I was worried that all the critics would turn out to be right and my idea would flop and I'd end up working at Home Depot or Best Buy. But although we haven't even had our grand opening yet (stay tuned—you're invited!), people are coming in and they're responding as we had hoped. They really appreciate having a place to go and someone to talk to who understands their needs and best of all, how to help them. It's been a fantastic first few months and I'm inspired and very optimistic about our future. I look forward to meeting many more people and continuing on with the adventure.
One last thing…I realize that you may not be close enough to come in to our Menifee, California offices on a regular basis (although we certainly hope you'll stop by if you are ever in the area). We've got you covered too. We're happy to work with you via Skype, Zoom or similar remote service to give you the same personalized assistance we give to those who visit us in person. We also have a wide range of DIY website and online marketing services available for those of you who are into doing it yourself. Of course, we're always here to help if you need us. I hope you'll give us a try—I think you'll be happy that you did!